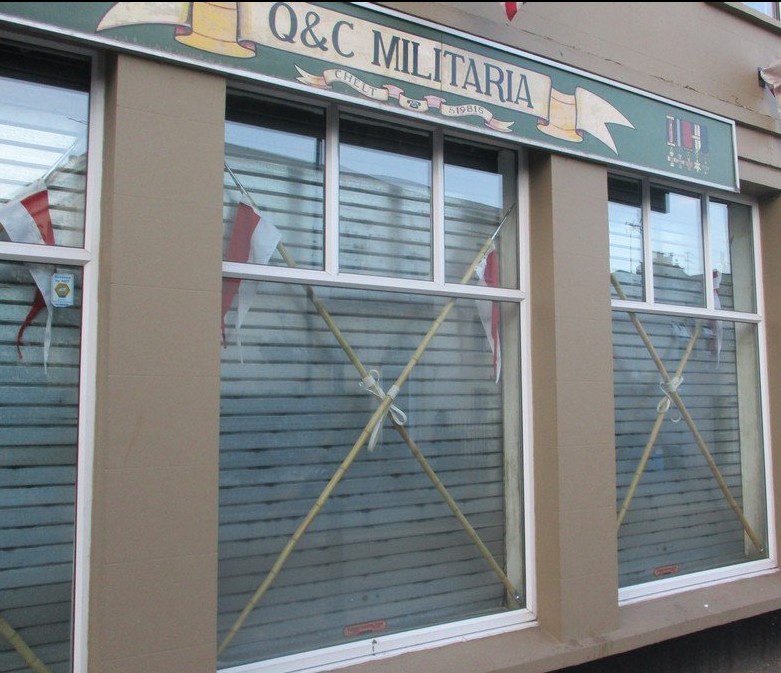 Practice Lance

£180 each



Bamboo lances with red and white penants. Ideal for re-enactment or wall mounting. Discount on quantity.
SWORDS AND SIDE-ARMS.

Named WW1 Royal Artillery Officer's Sword £295
Sword retailed by HAWKSWORTH SHEFFIELD. Very nice blade, with the name: Lieut. L. wright R.F.A. on the blade.
The outer part of the hilt appears to have split and been repaired.
Leonard Wright was commissioned in the 3rd Northumbrian Brigade, Royal Field Artillery.


1st Life Guards Sword

£



1832 pattern sword with officer's hilt on an undecorated blade. Hawkes & Co Manufacture. White leather insert to hilt and sword knot.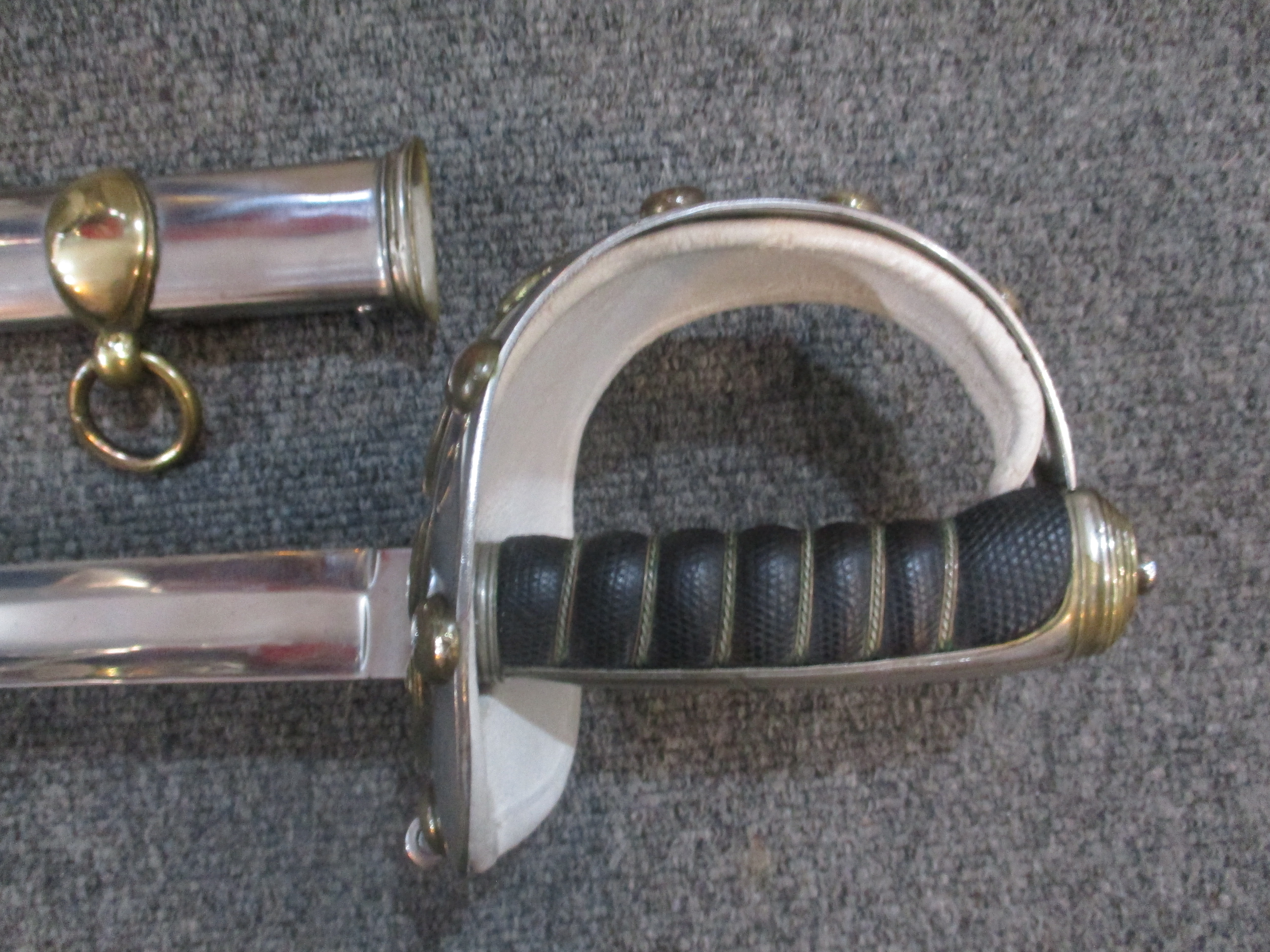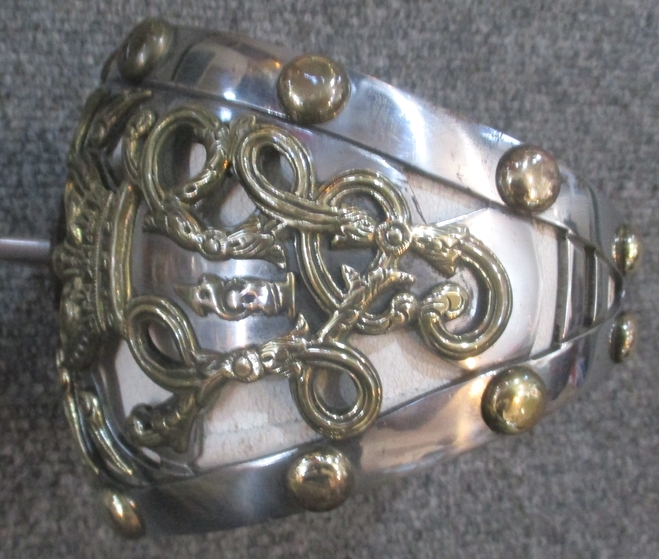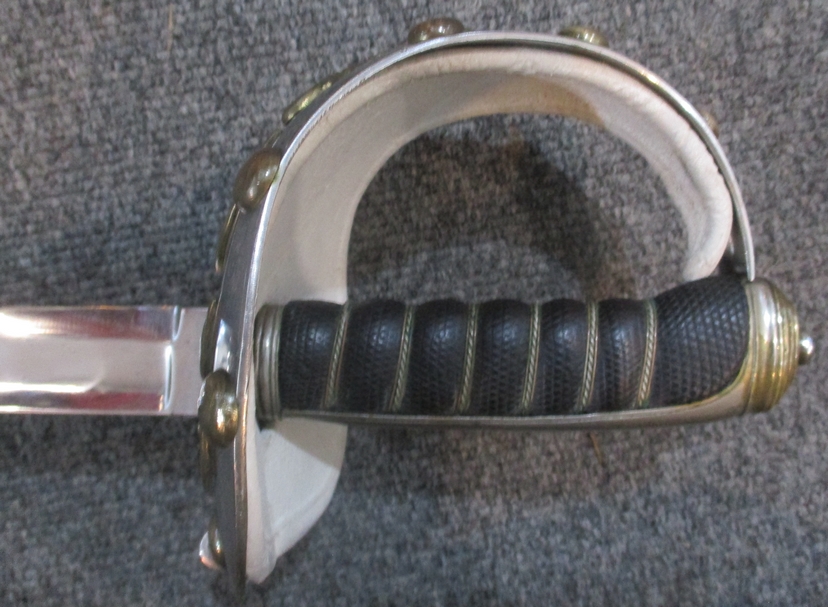 1831 Pattern General Officer's Sword

£625
Mameluke Sabre. No maker or retailer.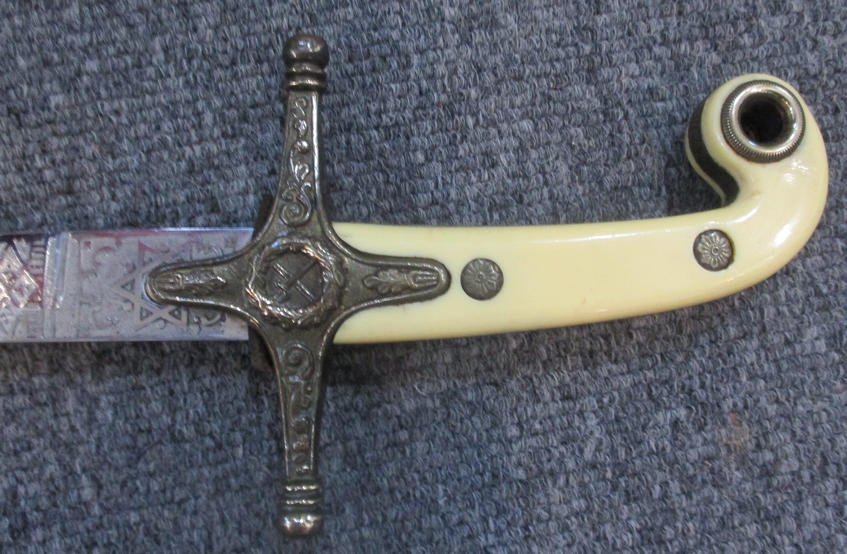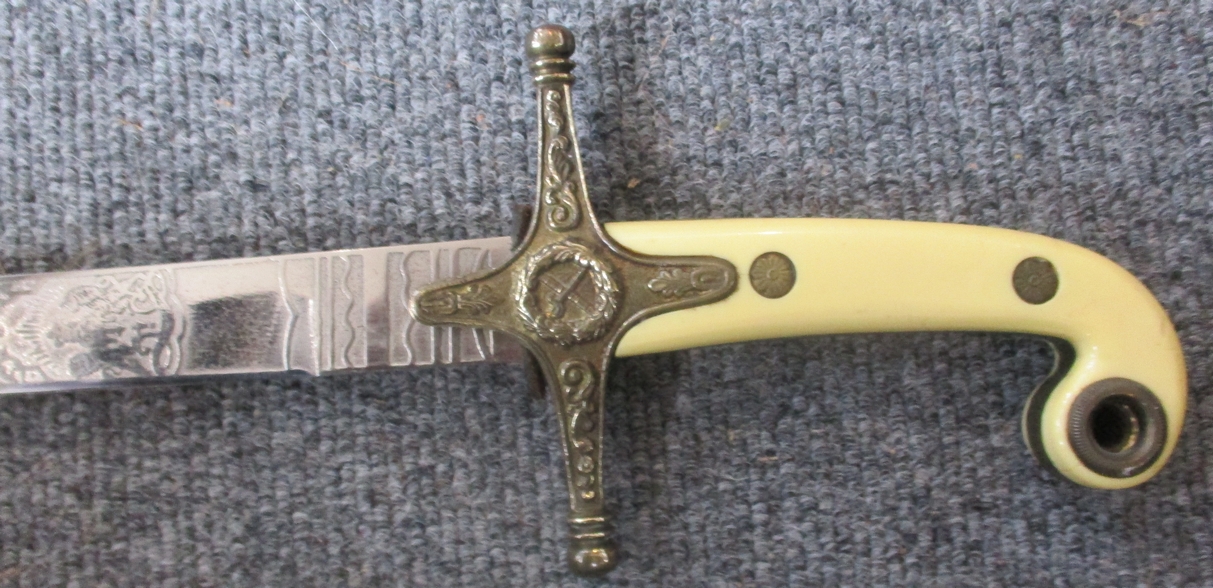 1897 Pattern Royal Engineer Officer's Sword £325

VR cypher on hilt. With knot.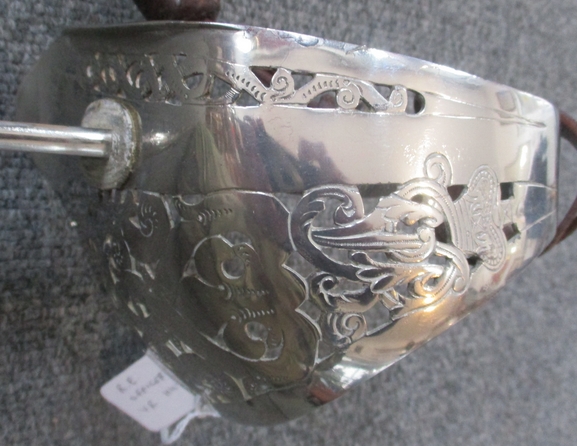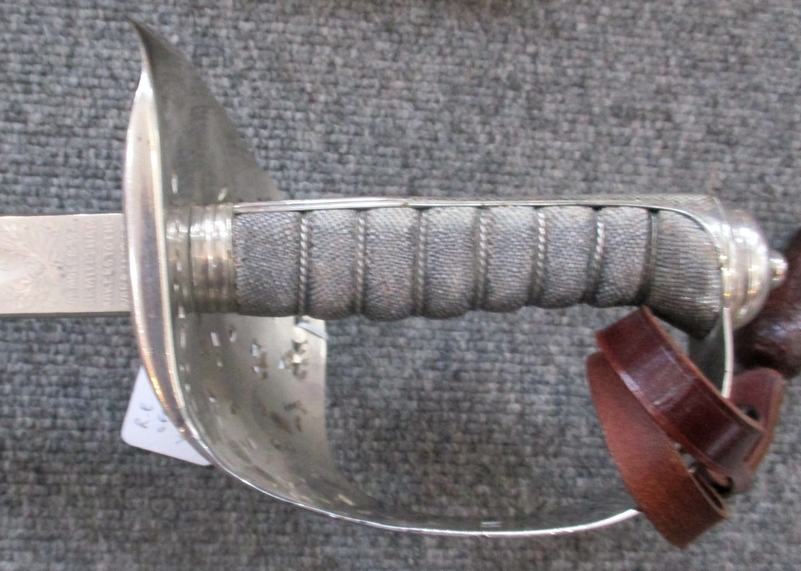 Royal Artillery Officer's Sword £300

Light decoration on blade, includes a flaming bomb and the words " EMOUTH LLERY". This can only be Tynemouth Artillery.
Retailed by W.W. White, Francis Street, Woolwich. Also on blade on three entwined initials CAS. The lettering is difficult to photograph under our lighting.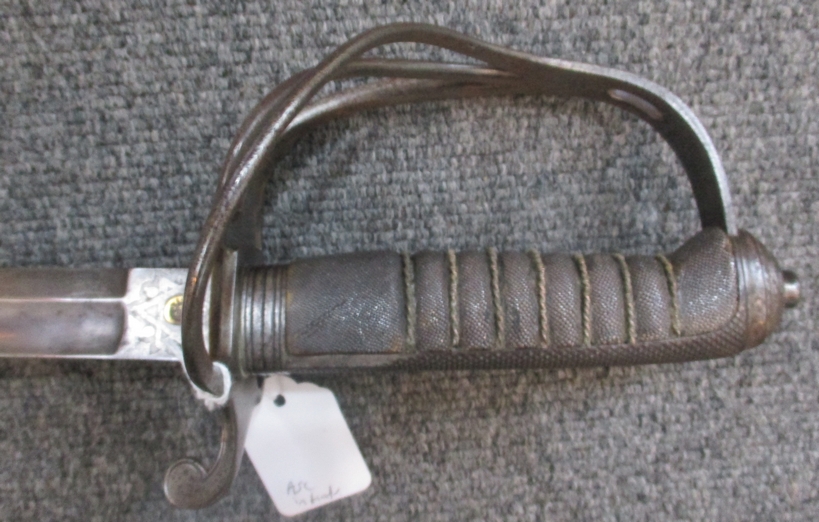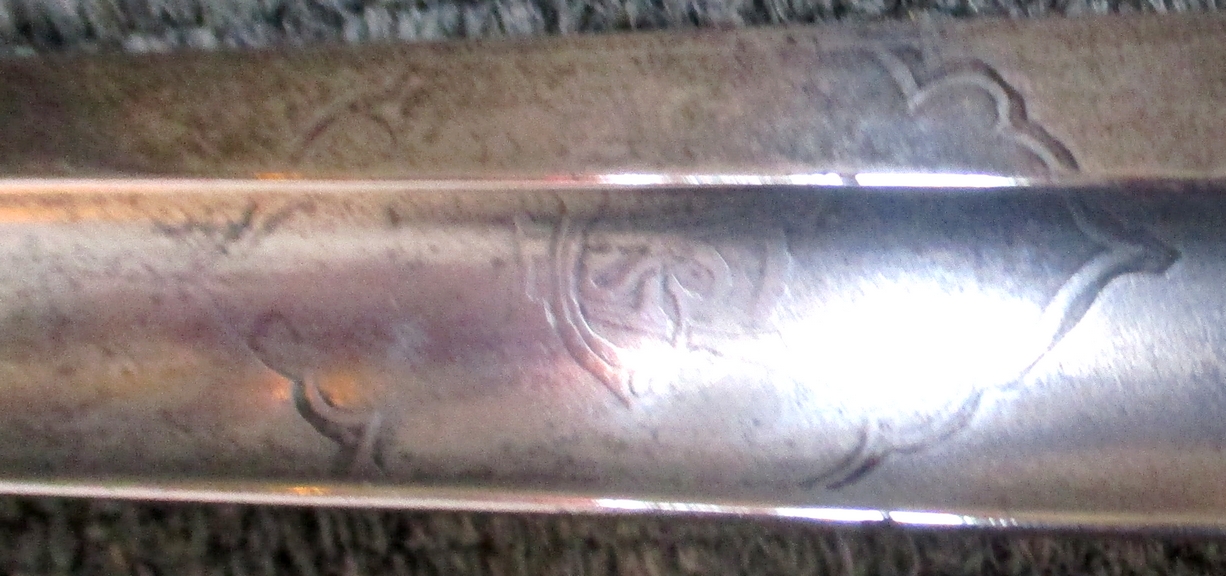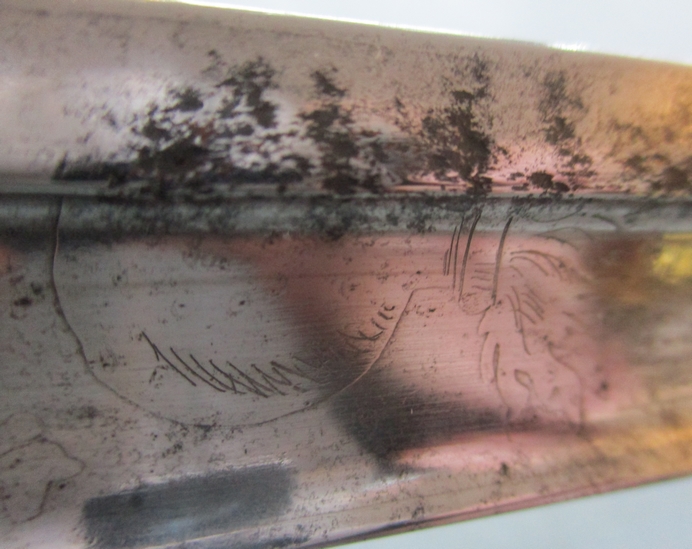 1892 Army Officer's Sword £250

Retailed by Hawkes & Co. Picadilly, London. VR cyphers and crowns on hilt and blade.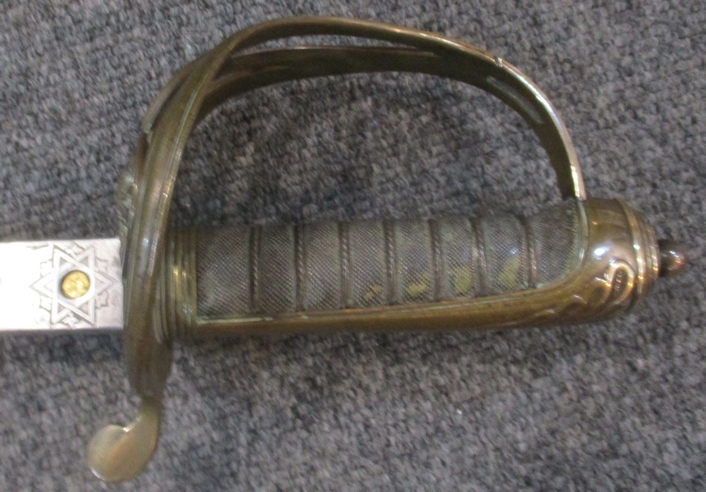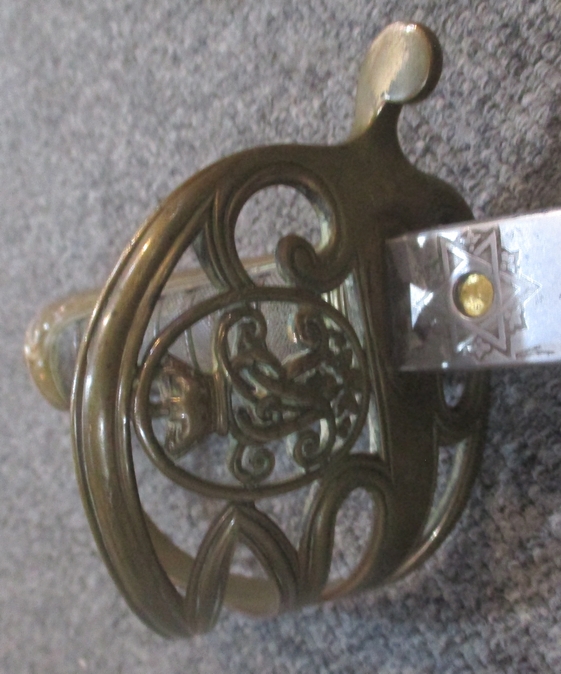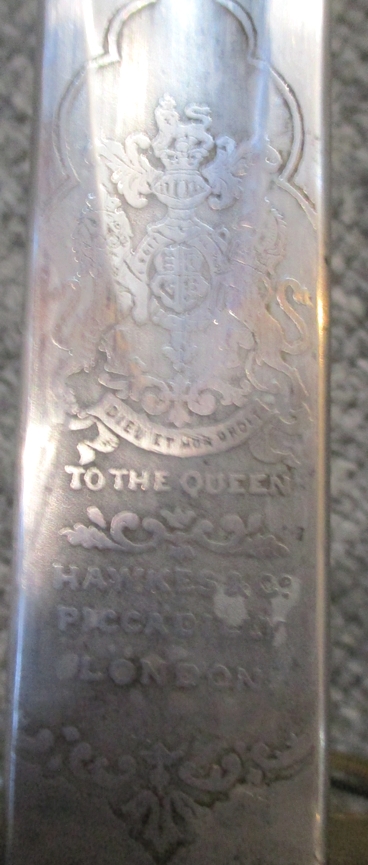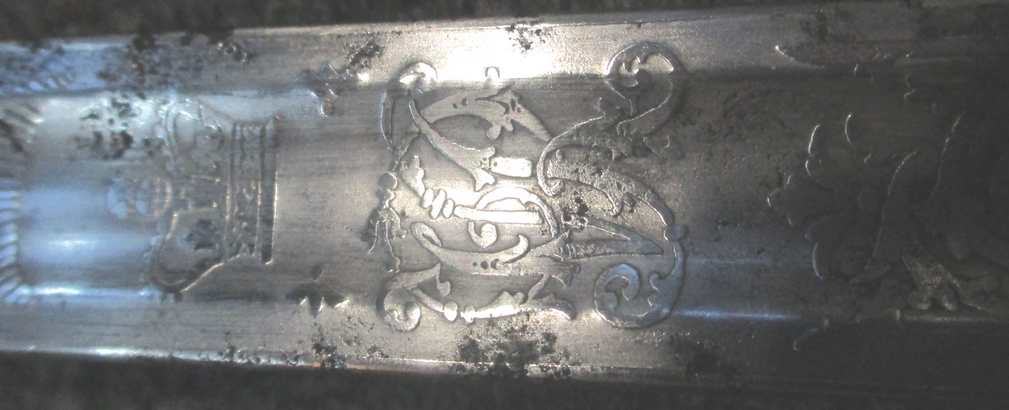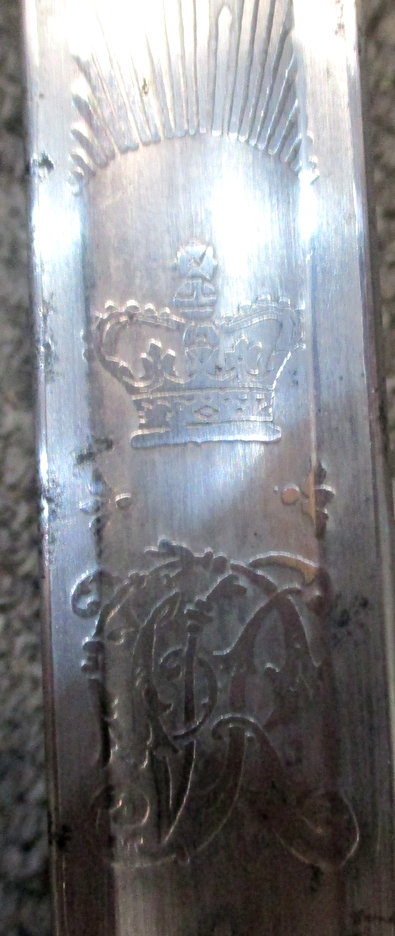 Rifle Regiment Officer's sword

£375



VR cyphers anc crown. Retailed by E. THURKLE. SOHO. LONDON




Two Wilkinson fencing swords

£30 each
With scabbards.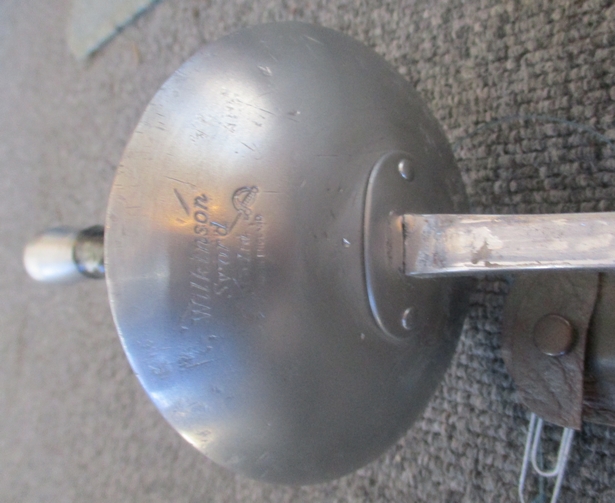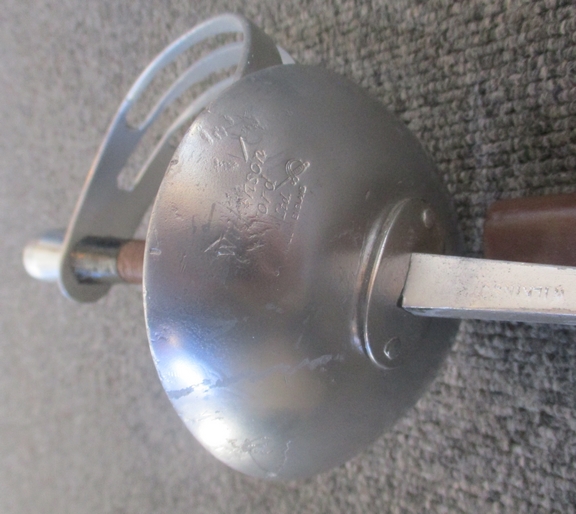 Prussian Naval Boarding Cutlass
£450
1850s cutlass marked: A & E HOLLER SOLINGEN. Blade 26 1/2 inches long. Scabbard has fracture and hole on front and seam has come apart on back.


French Heavy Cavalry Sword 1854 pattern. Produced 1881. Issued to a Reserve Cavalry Regiment 1882

£495
Edge of blade inscription translates as manufactured at Chatellerault April 1881. Reserve Cavalry. Model 1854. 1882. Inspection mark for 2nd class controller J.M. Brenier.
In very good condition.


French Briquet
with scabbard.

£250
RESERVED

Stamps on handle and numbered 87. Scabbard number 112.

1897 pattern Infantry officer's Sword
with scabbard. Sword has GV cypher on hilt and blade. Decoration on blade is indistinct. No maker marks.

£275
1821 pattern Royal Artillery officer's Sword
with scabbard. Sword hilt has been damaged at some time causing distortion. Blade decoration is there but indistinct.

£220


Retailed by CLEMENT GRAY of Sheffield.