SWORDS AND SIDE-ARMS.

Royal Navy Officer's Sword GV and archive £850 The Sword with leather frog will be £550
With brass and leather scabbard, sword knot and leather carrying case. No maker marks. Grip, hilt and blade in very good clean condition. GV cypher on blade. Nice clean example. Sword belonged to Francis Henry Brockington. We have also purchased from the family his medals, cap, sword belt, documents and a memory stick containing many photos from his career in the Royal Navy. The son of a Plymouth ship fitter, he passed his examinations for the dockyard in June 1940 and joined the Royal Navy to be a shipwright. For his service in World War Two he received the 1939-45 Star, Pacific Star, Italy Star, Defence and War Medal (full-size, miniatures and ribbon bar included). He was eventually commissioned and in 1958 became a Shipwright Lieutenant Commander (commission document included). Includes a commission book for HMS Hermes tour of duty in 1966 on which he served. In 1969 he became a member of the Royal Institution of Naval Architects (scroll included, with named delivery tube) and in 1970 a Chartered Engineer. He retired from the navy in 1975. Also included are rank inSignia, cap, beret (with King's Crown badge and his name inside), his veterans badge, and a pewter mug engraved: Presented to Lt. F.H. BROCKINGTON from the Apps. of GRENVILLE DIVISION 1964-67. He died in 2017.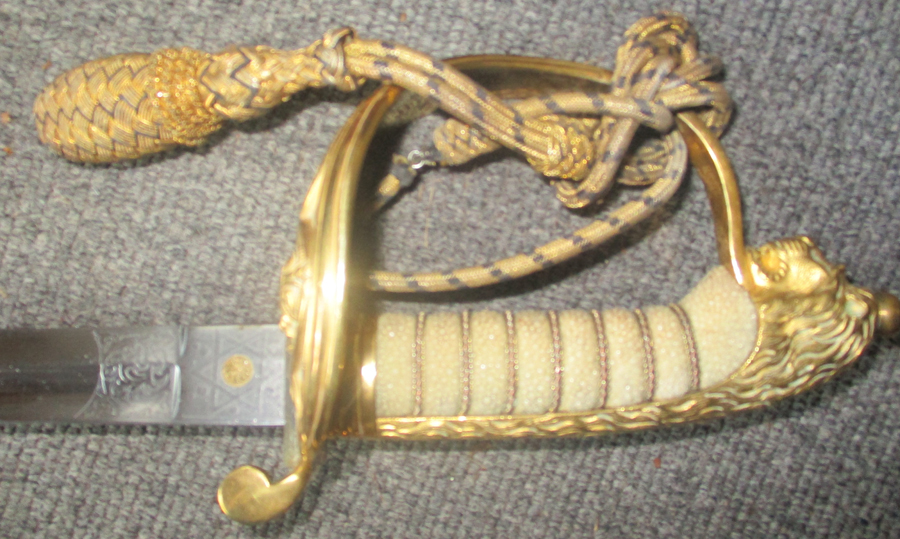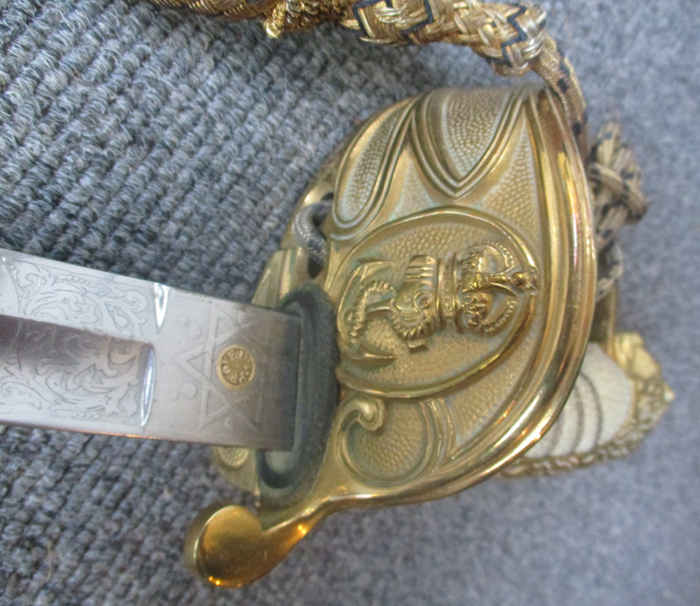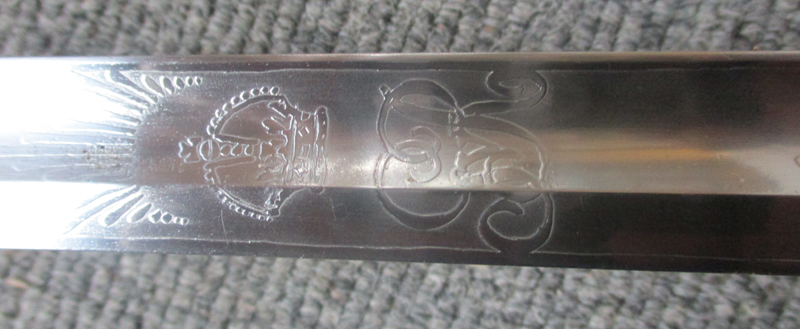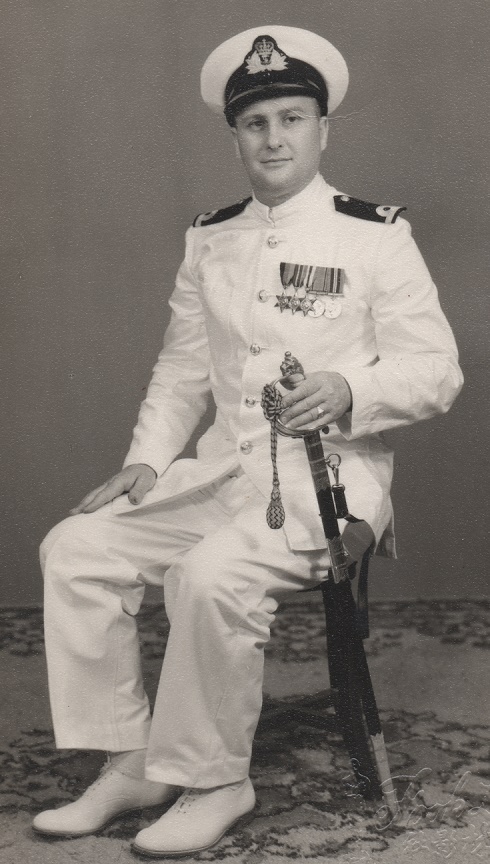 Named Royal Navy Officer's Sword and belt GVI £695
With brass and leather scabbard and sword knot. Leather sword belt with brass King's Crown buckle. No maker marks. Grip and hilt in good clean condition. Blade has some staining. GVI cypher on blade. The locking plate on hilt is engraved: HON. D.P. SEELY R.N.
David Peter Seely was born in 1920, son of Baron Mottistone and Evelyn Murray (daughter of Lord Elibank). His godfathers were Winston Churchill and the Duke of Cornwall (later Edward VIII). Educated atRoyal Naval College, Dartmouth and was commissioned Midshipman in January 1939 (his dirk listed bellow). In 1941 he was Sub-Lieutenant serving on HMS Hesperus, a destroyer on North Atlantic Convoy duties. 1944 he was on HMS Bazely (a frigate) and ended the war with HMS Kempenfelt. In 1950 he was serving on HMS Chequers, when Princess Elizabeth visited and was is in a group photo in The Tatler 7 June 1950. 1958 he commanded HMS Cossack for two years and 1963 commanded HMS Ajax for two years. He was MiD for services in the Straits of Malacca in winter 1963. In June 1964 Ajax was at Malta when the West German frigate Graf Spee visited the island. The Imperial War Museum has photos of Seely meeting the German captain on his ship. (link). He retired from the navy in 1965 and a year later succeeded his father as 4th Baron Mottistone. Awarded the C.B.E. (civil) 1984. Appointed Deputy Lieutenant of the Isle of Wight 1981-85 and Lord Lieutenant of the Isle of Wight 1985-1995. Appointed Knigh of the Order of St. John of Jerusalem 1989. Governor of the Isle of Wight 1992-1995 (link). He died in November 2011.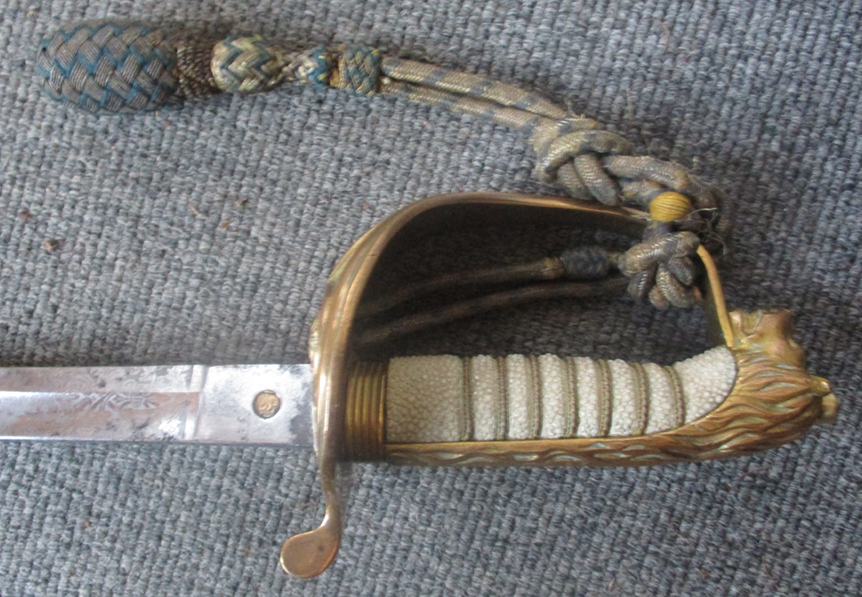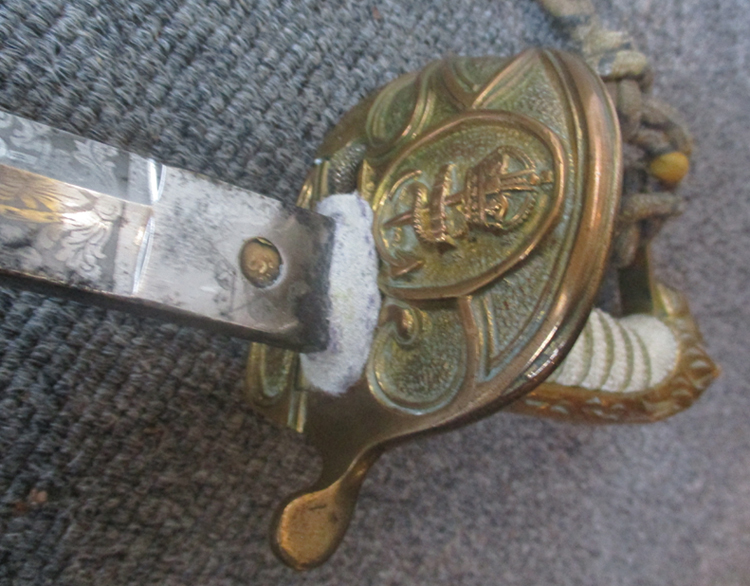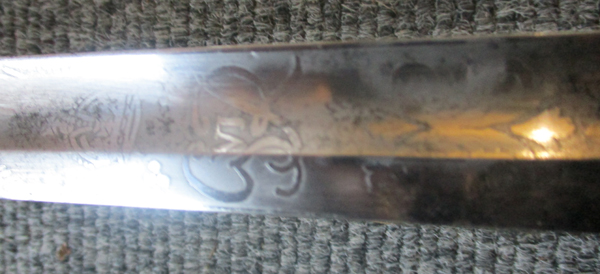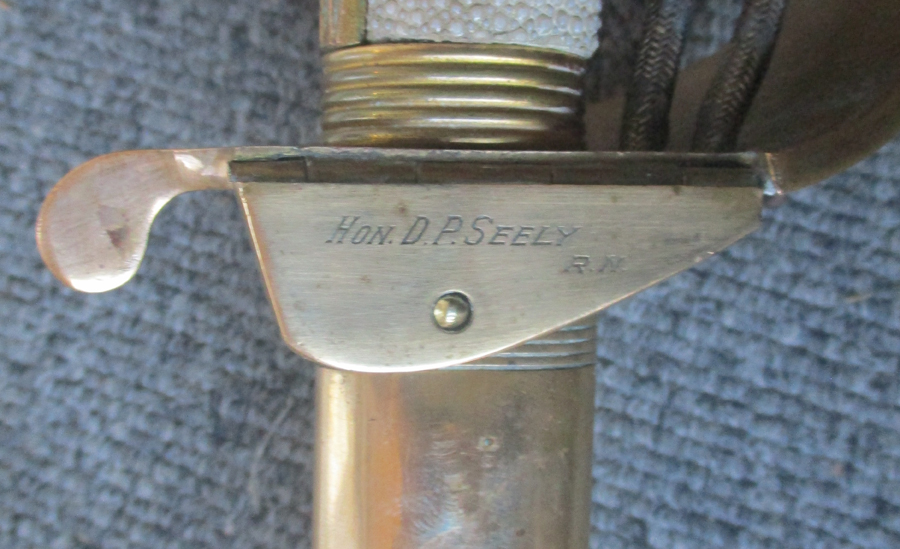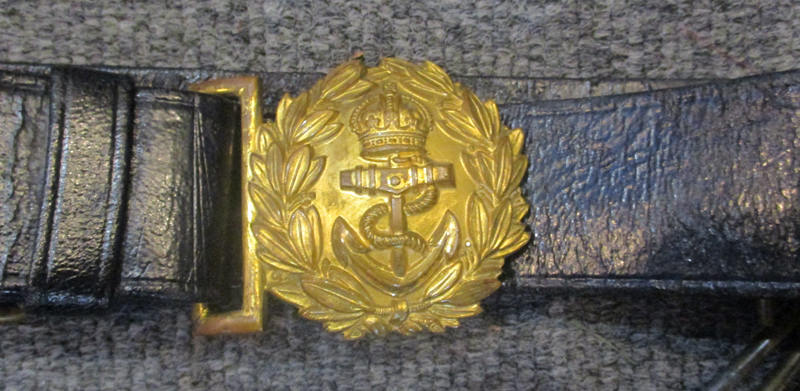 Royal Navy Midshipman's Dirk to above officer SOLD
With brass and leather scabbard and knot. No maker marks. All in very good clean condition. Scabbard engarved with intials: D.P.S. (see above sword).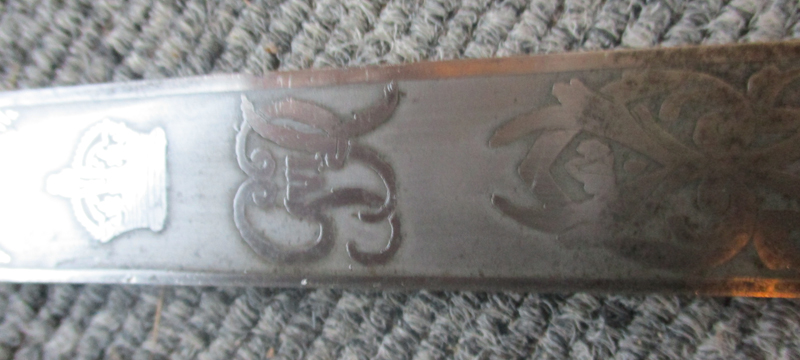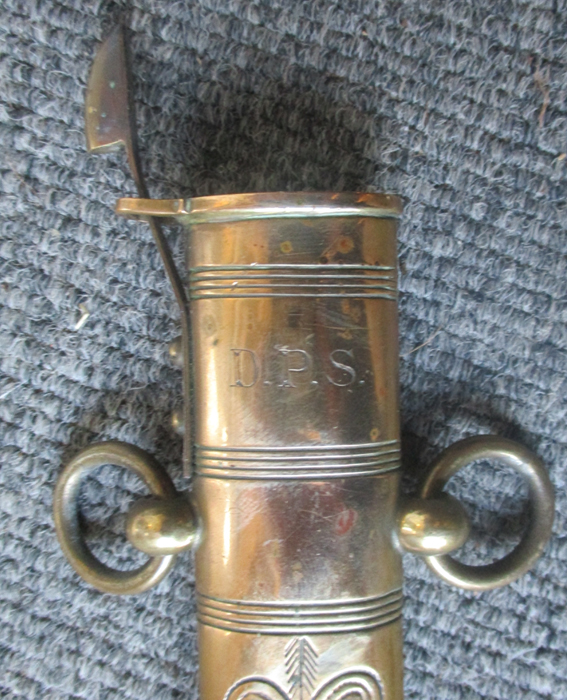 1892 Pattern Infantry Officers Sword SOLD
GV cyphers. Introduced in 1892, the blade was a great improvement over the previous patterns. In 1895 a new hilt was introduced and many of the 1892s were refitted with the new hilt. It is believed that Royal Army Medical Corps officers continued to use the 1892 pattern through World War One. The hilt would have been gilded but this has polished off over time. Leather scabbard, knot and frog. A scarcer pattern.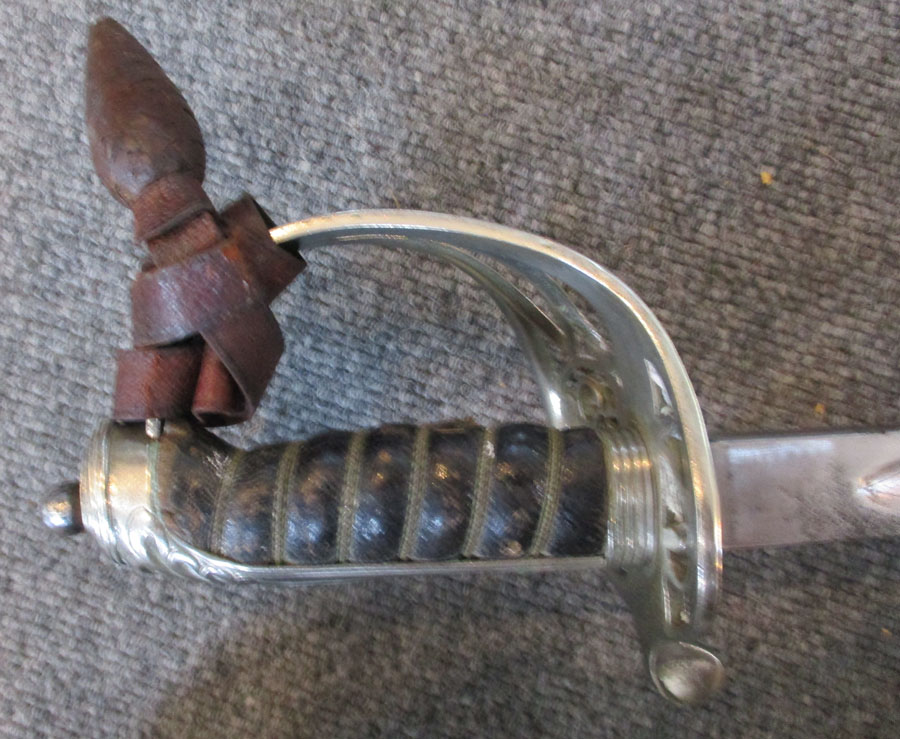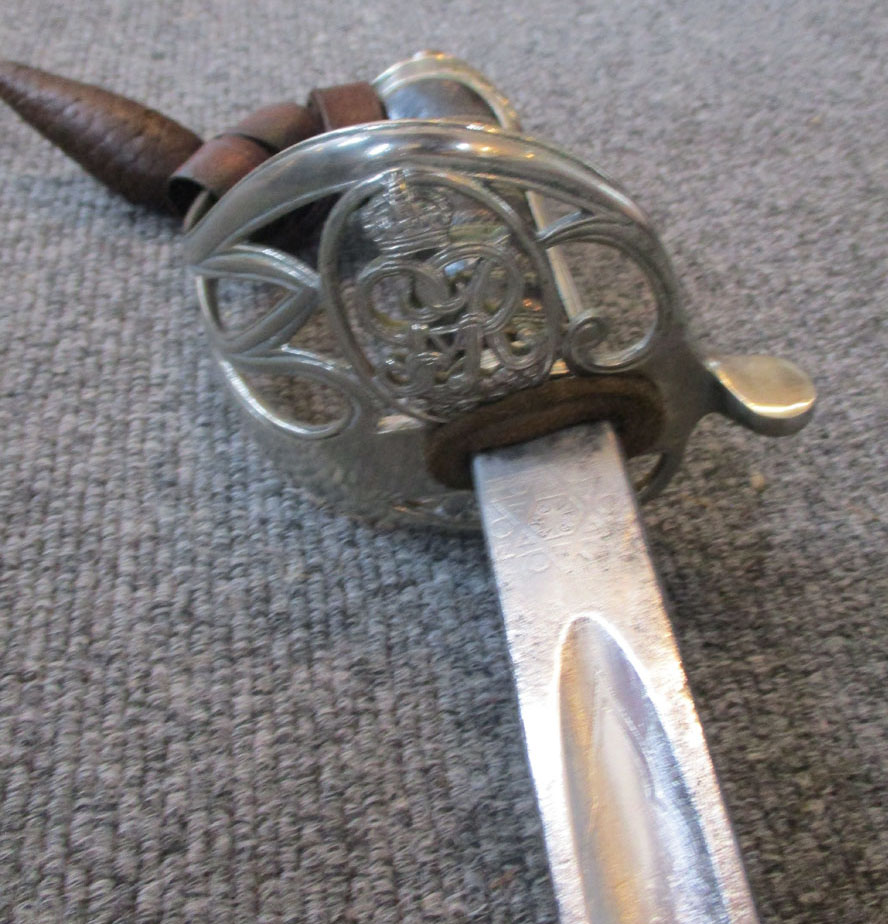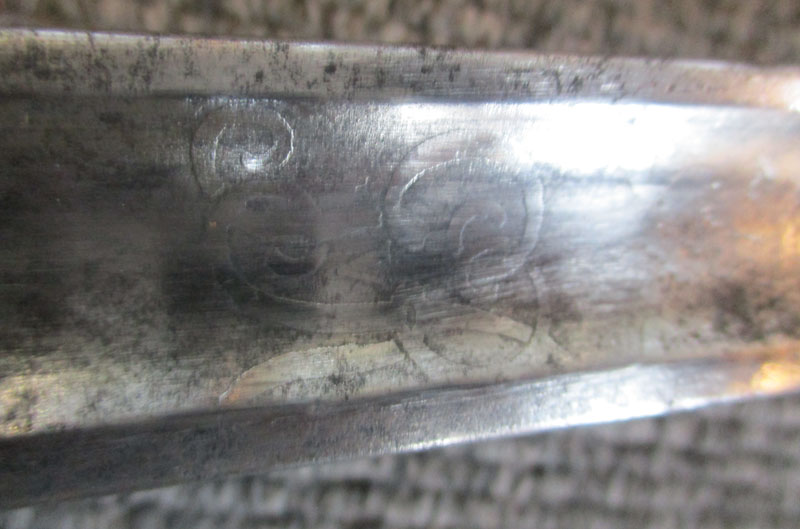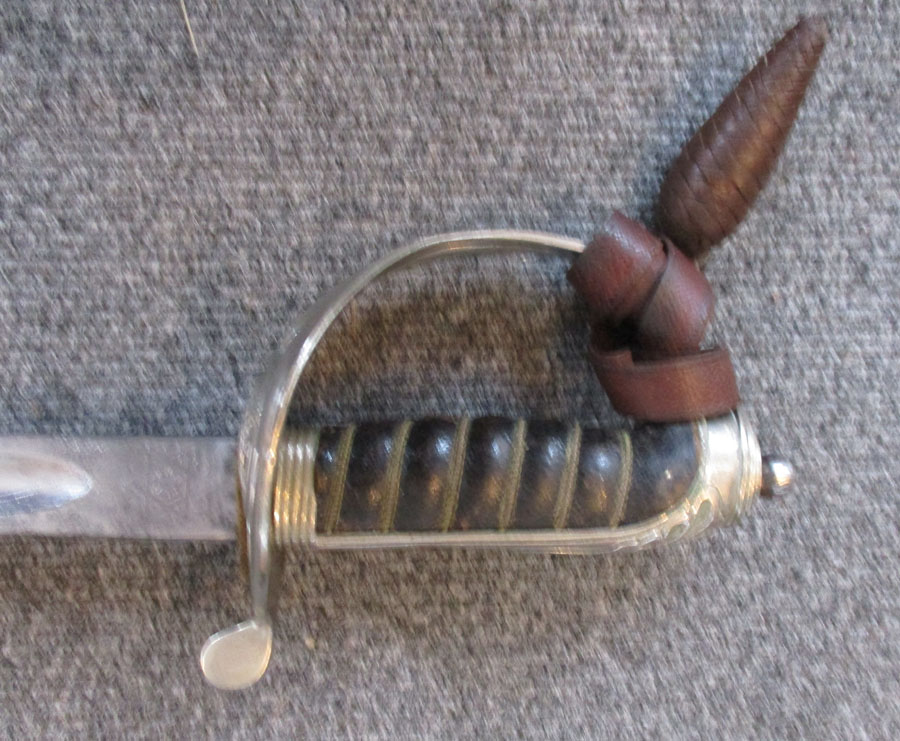 1897 Pattern Infantry Officers Sword £325
GV cyphers. By Sanderson Brothers and Newbould Ltd, Sheffield.