C


Distinguished Service Cross
1914/15 Star
LIEUT. A.H. CHAFER R.N.R. (renamed)
British War Medal
LT.COMMR. A.H. CHAFER. R.N.R.
Victory Medal
LT.COMMR. A.H. CHAFER. R.N.R.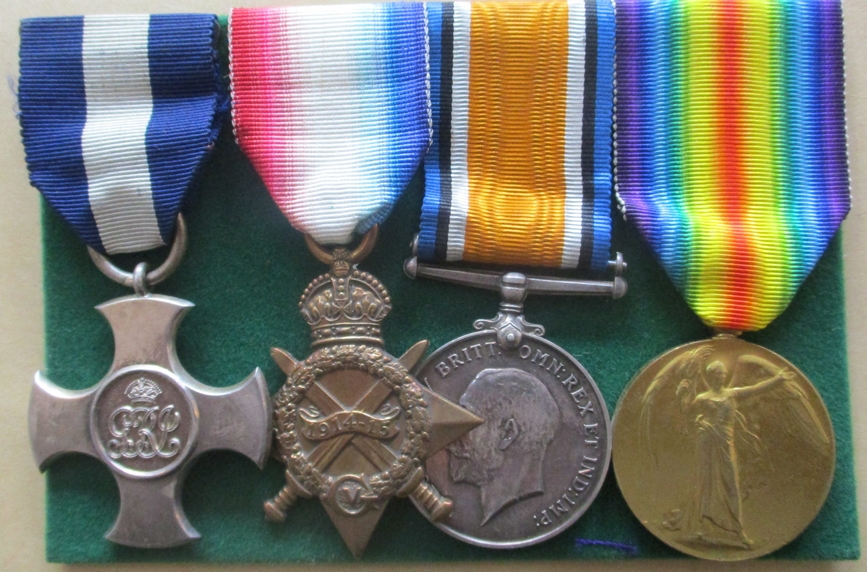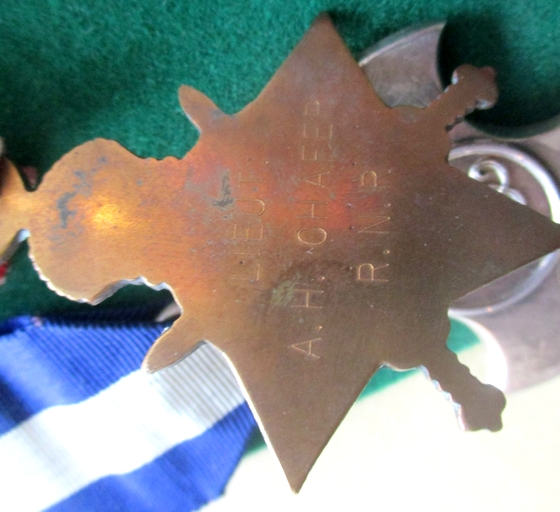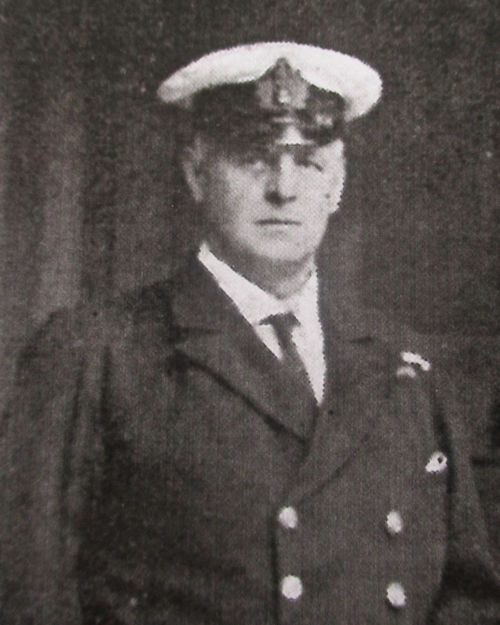 Alfred John Havercroft Chafer was born 1867 in Grimsby. 1891 joined the Great Central Railway company steamer service as 2nd officer on the SS Ashton. November 1891 he was awarded the Board of Trade bronze medal for gallantry in saving life at sea, when the ship Enterkin sank. Promoted to Captain 1894.
Lt. Royal Naval Reserve December 1914. Commanded paddle mine-sweeper "Slieve Bearnagh".
DSC Gazetted 29 June 1917 "services in Mine-sweeping operations between 1st July 1916 and 31 March 1917." The recommendation states: "On the 22nd January 1917, he discovered and rapidly cleared seven enemy mines from a dangerous position. On 4th March 1917, he rendered valuable assistance under difficult conditions, in exceptionally heavy weather in sweeping up six enemy mines, thus successfully clearing an important channel." Acting Lt-Cmdr 31 December 1917. Demobed May 1919 and returned to his work as Captain of the SS "Bury". September 1924 he was commended for the rescue of the crew of an Estonian ship "Sakala". Retired June 1931 and died in Grimsby 21 April 1935. Brother below.
Group of Four: £780

SOLD



D
Victory Medal
120443 PNR. E. DUFFY. R.E. £15
Edward Duffy was from Manchester and served in France from 2 October 1915.Discharged April 1917.

G
India General Service Medal

N.E. Frontier 1891
2515 Sepoy Badi Gurung. 43rd Bl. Infy.

SOLD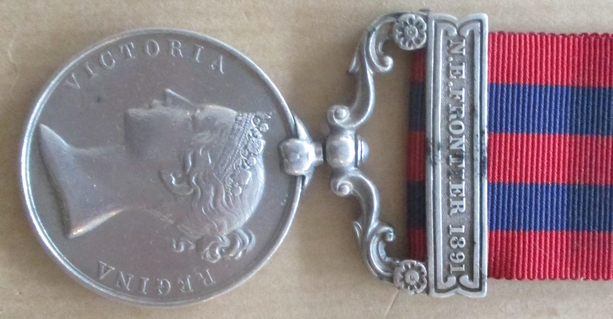 P
M.B.E. (Military)
Queen's South Africa
Medal

Cape Colony/Transvaal/Wittebergen
4995 SEJT. W. PRICE. MANCH: REGT.
King's South Africa Medal

South Africa 1901/South Africa 1902
4995 SJT W PRICE MANCH REGT (renamed)
Royal Niger Company Medal
COLOUR SERGT W. PRICE. W.A.F.F. (specimen medal, engraved naming)

Africa General Service Medal

N.Nigeria 1904
SGT. W. PRICE. W.A.F.F. (renamed)
British War Medal
Q.M. & LIEUT. W. PRICE.
Victory Medal
Q.M. & LIEUT. W. PRICE.
1935 Jubilee Medal
1937 Coronation Medal
No.4995 Q.M.S. W. PRICE. MANCH.R.
Meritorious Service Medal
4995 R.Q.M.S. W. PRICE. MANCH.
Army Long Service Good Conduct Medal
4995 Q.M.SJT: W. PRICE. MANCH: REGT.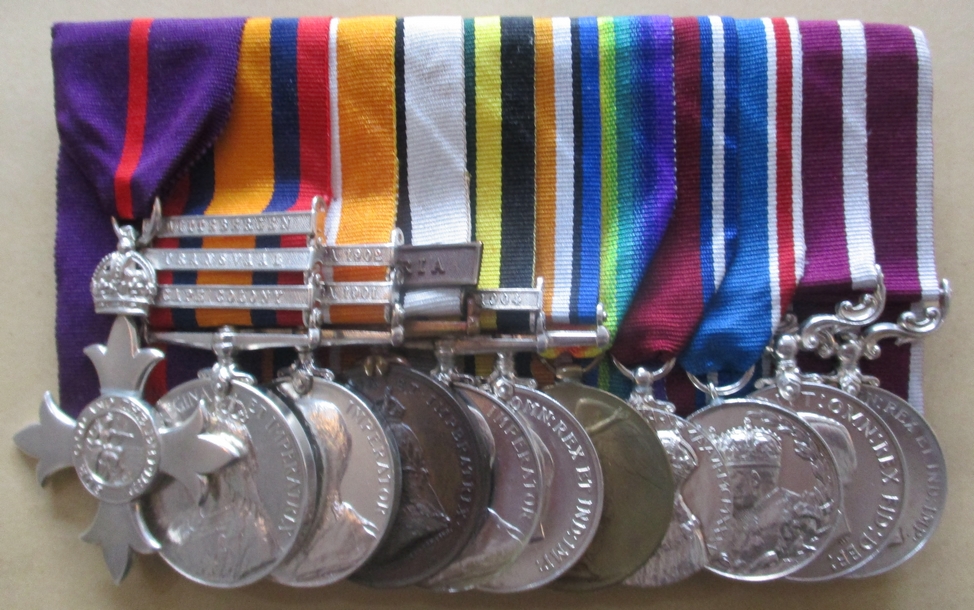 A strange group of correct medals and renamed medals.
William Price was born at Llangattock, Brecknock in 1877 and
enlisted October 1896 into the South Wales Borderers. Transferred to the Manchester Regiment November 1896. To India December 1896. Corporal March 1899. To South Africa and Sergeant March 1900. Mentioned in Depatches 2 August 1901 "for distinguished service at Wilge River 13 July 1901." Posted to the Northern Nigeria Regiment, West African Frontier Force (service record confirms award of AGSM N.Nigeria 1904). Colour Sergeant February 1906. Colour Sergeant July 1911.
LSGC Medal awarded 1914.

24 February 1917 "Brought to notice of the Secretary of State for War for valuable service." Served in UK until 25 April 1918 when he went to France with 11th Manchesters. Discharged to commission April 1918. MBE (Military) Gazetted 3 June 1935 as Major (QM), 9th Battalion Manchester Regiment, Territorial Army.

Group of Eleven: £600
T


India General Service Medal

N.E. Frontier
1442 Singh Thapa 1st Bn 2d Gurkha Regt

SOLD


Rank naming is indistinct