HEADGEAR

Royal Artillery Officers Bluecloth Helmet £295
Measures 19 inches around inside. No markings or labels.

17th Lancers Czapka Plate £195
King's Crown plate, with Boer War Battle Honours as latest.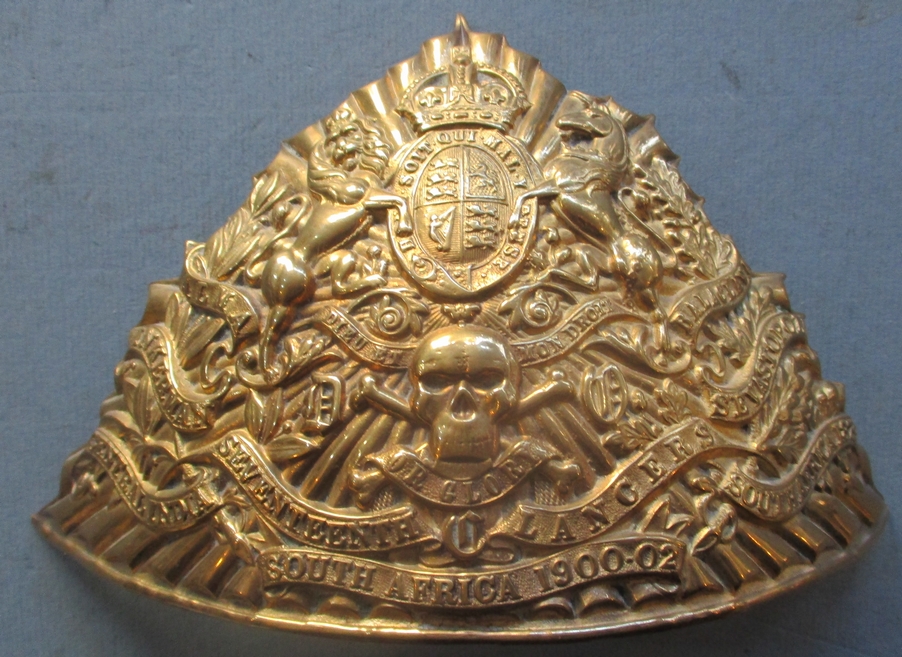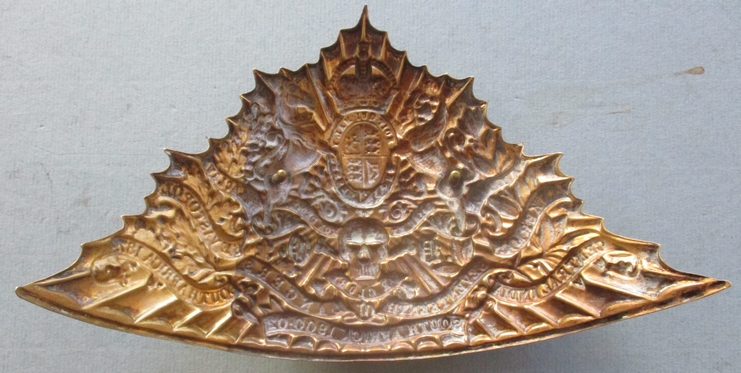 Miniature 1st Dragoons 1871 Albert Pattern Helmet £195
Stands 27 cm high from front bottom edge to top of plume. Exact replica of the brass helmet, complete with liner.
Victorian Hampshire Regiment Bluecloth Helmet £395
War Department stamped inside and dated 1900. Measures 21 1/2 inches around inside.