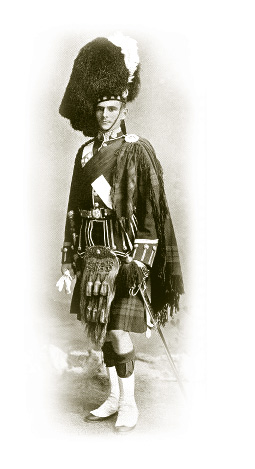 Cavalry Rifle Holster £350
Leather holster for a cavalryman's rifle.
Stamped F.E.A.




South Nottinghamshire Hussars £45
Officer's cap.
By J. Compton Sons & Webb Ltd, London. Leather sweat band is partly detached.


R.E.M.E. Officer's Cap £55

King's Crown officer's cap badge and buttons.
Made by Alkit.

R.E.M.E. Officer's Wartime Cap SOLD

King's Crown officer's plastic wartime cap badge.

Norfolk Yeomanry Horse
Throat Plume £120

.


Royal Logistic Corps Band Pouch
First pattern £45

Life Guards (Household Cavalry) Trooper's Cape £85
Currency convert
er
UNIFORMS

Collection of Irish Guards SNCO's and OR's Tunics - Click here


Royal Marines Warrant Officer's cross belt £70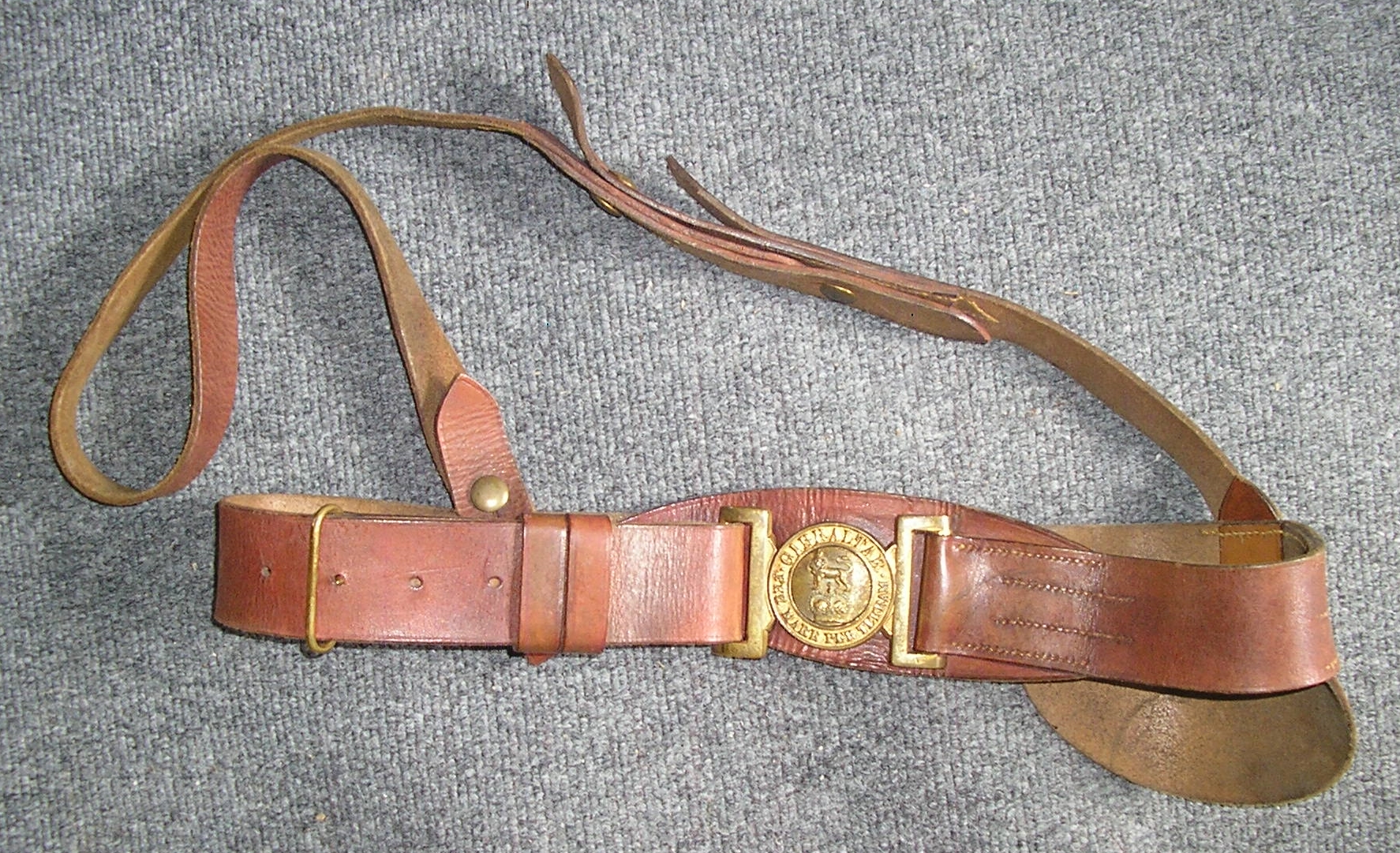 Grenadier Guards Officer's tunic SOLD
Captain ranks on epaulettes. Excellent condition tunic. Chest 35 3/4 inches.



16th Lancers Troopers Tunic SOLD
King's Crown brass buttons (6 buttons missing from back of tunic).
Chest approx. 36 inches. No labels remaining but has SSAFA stamps inside.



Gloucestershire Regiment Drummer's Tunic, Belt and Bluecloth Helmet SOLD
Drummer's tunic with staybrite buttons and collar badges. Embroidered Drummer badge and US Presidential Unit Citation on arm. Brass belt buckle. Bluecloth helmet compolete with last type Gloucestershire Regiment helmet plate and Back Badge.



Army Air Corps Band Sergeant's Tunic SOLD
Chest 37 inch. Shoulder to cuff 21 inch. Generally good condition, one button missing.
Bandsman's and Sergeant's badges on sleeve. Collar badges. Hat not included.



£100Welsh Guards Company Sergeant Major's Greatcoat £60
Coat in good condition. Chest approx. 40 inch. Shoulder to cuff 26 inch. Length 50 inch. Rank badge on sleeve.
Irish Guards Colour Sergeant's Greatco


Irish Guards Recruiting Lance-Sergeant's Tunic

Pipe-Major Gurkha Signals £295
tunic with arm badges and buttons, trousers, plaid, waist belt, spats and pair of brogues. Pill box hat with badge.
The plaid has a few small moth nips in it.



Royal Corps of Signals Bandmaster's Tunic £195
With collar badges and Queen's Crown buttons.



Student Bandmaster's Tunic and Trousers £150
with Student Bandmaster arm badge.