Collectors have been debating the origins of kukris stamped "TEMPERED STEEL MADE IN INDIA ALLIED"
Recently we purchased items from a family who were able to answer the question of who produced these and when were they made: "my father, a machine tool engineer, was commissioned by General Slim to manufacture at great speed many thousands of these weapons."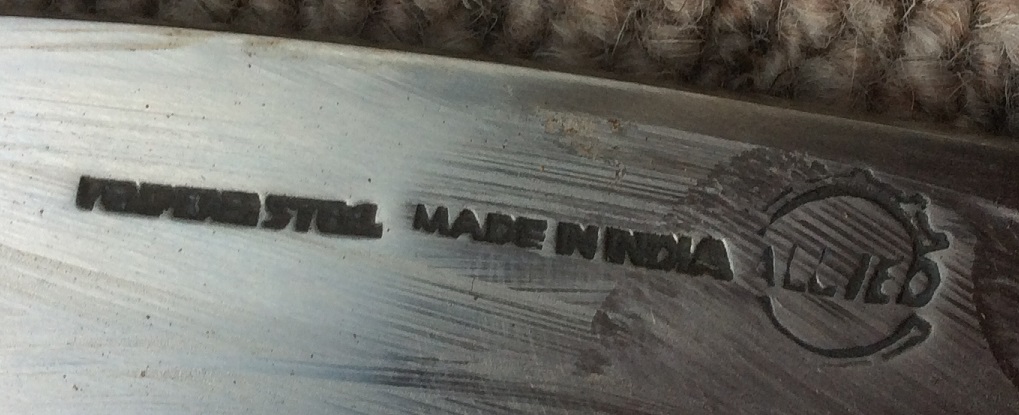 James Hodkinson was apprenticed to Sir W.C. Armstrong Whitworth & Co Ltd, Manchester in 1927. In 1932 he joined Craven Bros. Ltd and in 1934 was appointed Manager of Craven Bros (India) Ltd, Calcutta.
In 1938 he transferred to Associated British Machine Tool Makers Ltd (India) and in December 1939 was appointed Director of Manufacturing for the Government of India and then Deputy Director General Munitions Production from January 1940 to December 1945. This included the production of kukris and machettes for the army in India.
After the war he remained in India until the late 1950s.

Machette SOLD