Small Wooden Drum made into a storage box emblazend with the badge of G.C.H.Q. £195
Government Communcations Headqarters
Measures 28 cm diameter at base and 25 cm high.
Lid lifts off.


Royal Ulster Rifles Plaque
From Potters of Aldershot. The wooden painted plaque from the Bass Drum, which was straightened as a wall plaque.
1st Battalion Royal Ulster Rifles.
£325
DRUM STANDS
A three-legged wooden stand on which a drum can sit to be desplayed. No fixing required, no damage to drum. Available for side drum and tenor drum.
Approx. 17 cm high.

£60 (side drum) £75 (Tenor drum - black only)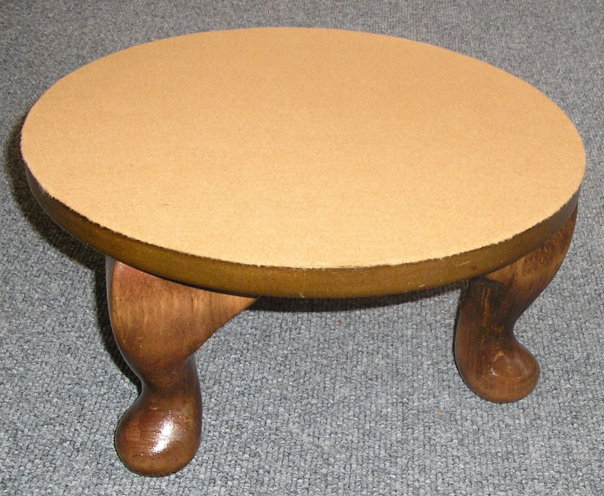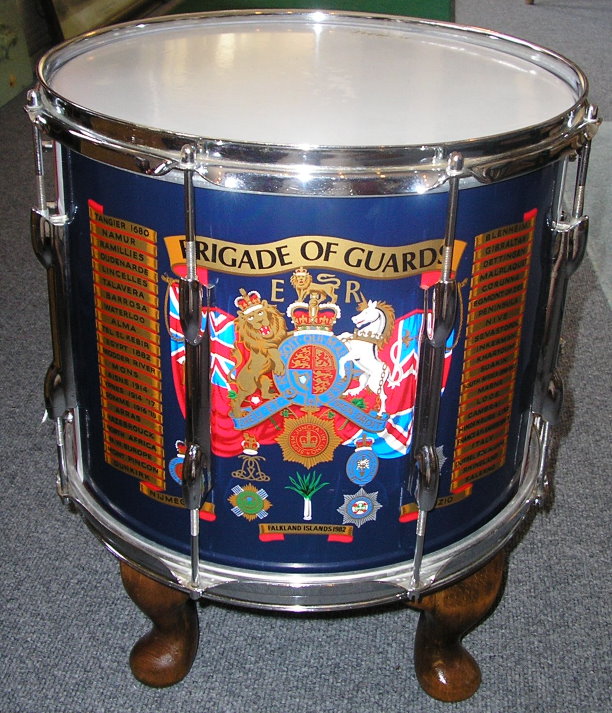 The King's Shropshire Light Infantry shallow pattern drum.
Rope tension.
£365

Measures 37 cm diameter and 24 cm high.